Low Vision Aids & Devices
Enjoy More Independence & A Greater Quality of Life
Fear You're Losing Your Independence?
We Can Help You Keep It
If you've been diagnosed with an eye disease, such as cataracts, glaucoma, macular degeneration, or diabetic retinopathy, you may feel overwhelmed and confused about the next steps to take.
Our low vision team will supply you with the most up-to-date information, and prescribe you with optimal low vision aids and devices so you can live your best life.
---
Preserve Your Vision For Longer
---
What Does "Low Vision" Mean?
Low vision refers to vision loss that can't be corrected with standard glasses, contact lenses or surgery. However, it isn't considered blindness as limited eyesight remains. Symptoms typically include blind spots, poor night vision and blurred vision. Low vision is commonly caused by age-related macular degeneration, glaucoma and diabetes.
Fortunately, people with low vision can continue living full and meaningful lives with the help of low vision aids and devices.
---
A Low Vision Aid for Every Activity, Purpose, and Person
If low vision affects your ability to work or study, by making it more difficult to read the newspaper, work at your computer, watch TV, craft, or cook, EyeCare Specialties of Colorado - Pioneer Hills can help. Our experienced low vision optometrist will fit you with the appropriate aids or devices that complement your visual needs and lifestyle.
With our help, you may be able to drive again and resume many of the activities you love.
---
Examples of Low Vision Aids and Devices
Want to get back behind the wheel?
Consider bioptic telescopic, tinted, or side vision awareness glasses.
Miss playing cards with the gang?
Microscope or telemicroscope glasses can help make it happen.
Struggle to navigate a grocery store?
We offer several types of magnifiers that can take the stress out of your shopping experience.
---
We Can Help Maximize Your Remaining Vision
EyeCare Specialties of Colorado - Pioneer Hills in Aurora offers diagnostic screenings and treatments for macular degeneration and other severe eye diseases.
Our low vision eye doctors will consult with you and offer solutions that will help you manage symptoms and preserve your vision.
---
Your Low Vision Eye Doctors
Meet our Eye Doctors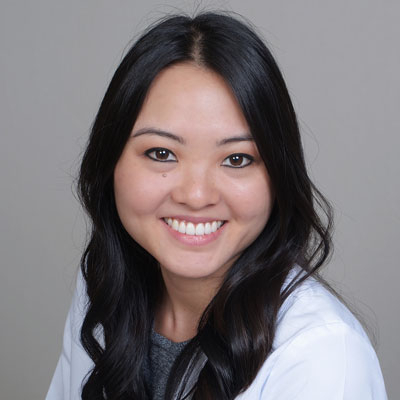 Monday

8:00 am - 6:00 pm

Tuesday

8:00 am - 6:00 pm

Wednesday

8:00 am - 6:00 pm

Thursday

8:00 am - 6:00 pm

Friday

8:00 am - 6:00 pm

Saturday

8:00 am - 5:00 pm

Sunday

Closed
Medicare

Aetna

Spectera

Anthem Blue Cross Blue Shield

Blue Cross
- Mar. 18, 2023
Pleasant staff and atmosphere. At every appointment, Dr. K. and staff provided professional and atte
... Show More
ntive service.
- Feb. 14, 2023
Friendly staff, very clean , they don't rush you when picking out frames. They answer all questions.
... Show More
- Feb. 12, 2023
Dr. VanDan, his assistant and Mark were all so helpful and kind. it was calm, not rushed and I felt
... Show More
like I got honest care. Thank you
- Feb. 04, 2023
My experience was very delightful. Staff is professional and very helpful and kind. They also have a
... Show More
wide selection of designer eyewear to choose from.
- Dec. 21, 2022
Amazing staff, and amazing doctors. The person who go helped me pick out my frames was knowledgeable
... Show More
and informative. The only thing I can say is off is the delivery time of frames and lenses. Other than that, A+ experience!
- Dec. 20, 2022
Great service and very friendly!
- Dec. 12, 2022
Lovely, welcoming staff. Run on time and efficiently. The doctors are very friendly and knowledgeabl
... Show More
e. Definitely recommend!
- Nov. 18, 2022
Almost can't wait to go back!!! Lol
- Nov. 16, 2022
The doctors and staffs are very nice and welcoming.
- Nov. 14, 2022
Such a great office! I really appreciate Dr. Kruglet and his attention to detail. He was so helpful
... Show More
and compassionate. Highly recommend EyeCare Specialties of CO!
- Nov. 03, 2022
Friendly customer service, great doctors, Overall clean and organize please.
- Oct. 29, 2022
The whole experience was great! From exam to contacts and glasses. Great job!
- Oct. 23, 2022
Although some of the staff was not as friendly and I detected a hint of attitude, the Doctor, Danny
... Show More
VanDan, was very friendly and informative. He explained everything in detailed and didn't mind a little bit of knowledge I brought to the conversation. Experience with Dr. VanDan was one of the best experience I've had with an eye Dr. Thank you.
- Oct. 14, 2022
They went above and beyond at every step of the process, and will be where I go to in the future!
- Oct. 09, 2022
A wonderful experience all around!!!
- Oct. 08, 2022
Very friendly staff and great doctor!
- Oct. 05, 2022
Lovely staff, clean office, lovely doctor. I will always go there for as long as I'm in Colorado.
... Show More
🙂
- Aug. 15, 2022
Everyone is very nice and the Doctor Is awesome as well! Great experience.
- Aug. 11, 2022
I was completely satisfied with Dr. VanDan and the entire staff.
- Aug. 07, 2022
Always professional, knowledgeable and friendly. Have been a customer for years and never had a bad
... Show More
experience.
Low Vision FAQs
What are low vision devices?
Low vision aids and devices maximize whatever usable vision you have left and help you maintain or regain your independence. These include electronic aids, such as screen readers and video magnifiers. Optical aids include standing and hand-held magnifiers, strong magnifying reading glasses, and small telescopes, among others. To learn more, contact EyeCare Specialties of Colorado - Pioneer Hills today.
What conditions can cause low vision?
Low vision can be caused by a number of eye conditions and diseases, including age-related macular degeneration, glaucoma, diabetes, eye cancer, albinism, and genetic eye disorders. Eye injuries and traumatic brain injuries can also result in vision loss. If you or a loved one has low vision, contact our practice to learn how we can help you carry out your daily tasks more effectively.
How can one obtain a low vision aid or device?
The process begins with a comprehensive low vision eye exam by our low vision team. Once we've determined your degree and type of vision loss, we'll ask you about your lifestyle and suggest the aids or devices that can help you most. Then, we'll show you exactly how to use your new aids independently and answer any of your questions.
---
Ready to see the world more clearly?
Let us help you maximize your remaining vision.